CANADA
Keeping Busy
Andy Camp and Bob Johnston, as career musicians and producers, have experienced  massive changes in the music business over the last half-century.
When they started, 24 track 2 inch analog tapes were the big technological advance, but they have fully embraced the new world of digital music and their far-reaching background only serves to make them supremely savvy artists and producers.
As active music publishers they are announcing a new release of their original new songs performed by themselves with special quest performers and writers.
First CD: "The Couchmen" – "Songs From The Couch 2020"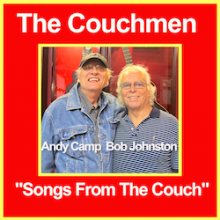 With Special Guest: Frances D'Andrea, Jim Valin and Terry Rosicki.
Second CD/DVD: "The Couchmen" – KL PROUD

With Special Guest: James A. Taylor, Tony Prophet, Leanne Mayer, Just For Jesus, Jake Willis, The Lakettes, Donald "Don" Lauzon, Terry Rosicki.
Please check out the Photo Gallery for some of the artists they have performed with and produced and the Links page for their latest releases.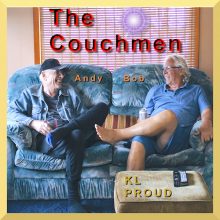 "The Couchmen" brand was founded by Andy Camp and Bob Johnston. When they are not making songs from the couch, they are active music publishers. The duo help produce and write music for other artists based out of Kirkland Lake Ontario and abroad. The Couchmen not only spread their great music around the globe, but they help other artists accomplish their music dreams and become an inspiration.