New Music Has Something For Everyone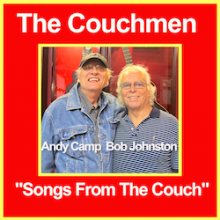 Ontario, Canada – November 2, 2020 – Canadian country duo The Couchmen are bringing their humor and talent to other parts of the world with their latest release. "Songs From The Couch 2020" combines different styles of music to tell fun and mature stories to their audiences. Instead of performing live on stage, they are making the couch their auditorium.
"Songs From The Couch 2020" is the creation of Andy Camp and Bob Johnston, who have dubbed themselves The Couchmen. Their experience with music production as well as playing is evident in the quality of the album. Each track on the album is a fresh mix of different genres, including progressive, country, blues, folk, rock, orchestral, comedy, singer-songwriter, even goth. Listeners will enjoy what each song has to offer, giving them a different experience each time. "Songs From The Couch 2020" includes the talents of guests artists Frances D'Andrea, Jim Valin, and Terry Rosicki. The combined talent adds to the quirky mix of song and humor on the album. "Songs From The Couch 2020" is ready for listeners to enjoy on streaming platforms worldwide.
The Couchmen New CD/DVD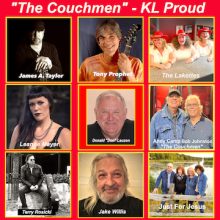 Ontario, Canada – September 27, 2021 – "The Couchmen" are proud to announce the release of their second CD/DVD "The Couchmen" – KL PROUD.  The CD consist of 11 new songs and the DVD consist of 17 videos of the new songs and selected episodes of their show about songwriting,"Songs From The Couch" with special guest: James A. Taylor, Tony Prophet, Donald "Don" Lauzon, Leanne Mayer, Jake Willis, Terry Rosicki, Just For Jesus and The Lakettes.
4 – Quartets By Jake Willis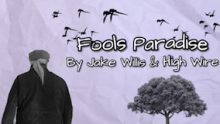 The Canadiana Folk scene of the sixties was a beautiful time for the singer songwriter genre of Canadian musicians and many led the way worldwide in the expression of acoustic based story telling.  Joni Mitchell, Gordon Lightfoot, Leonard Cohen, Sylvia Tyson, Buffy Sainte-Marie, Gene MacLellan, Bruce Cockburn,…and the list goes on and on.  The genre has been lost on most mainstream media these days but not with "The Couchmen".  We have released a lot of Folk and Old Time country songs from writers up North and from our Hometown Of Kirkland Lake, Ontario.
We discovered, Jake Willis, a singer-songwriter and actor who was born and raised in Kirkland lake until the age of fifteen.  He now resides down south, but we don't hold that against him, as his Northern influence is definitely in his music.  We were glad to have his song "Gold Fever" on our latest CD/DVD as the song really fit our Gold Mining Town of Kirkland Lake.  Now we are releasing another one of Jake's songs from his EP: Jake Willis – 4 Quartets.  New Canadiana Folk Music is back!!…..and we're glad to hear it!!
Artist: Jake Willis
Title: Fools Paradise
Writer: Richard John Williams – AKA – Jake Willis – SOCAN
Publishers: North Yonge Publishing and Russell PUBG – SOCAN
Video: https://youtu.be/8No9i8DSWe0
Jake Willis Facebook: https://www.facebook.com/jake.willis.90410
More info on "The Couchmen" – www.thecouchmen.com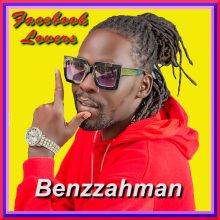 "The Couchmen" and associated Publishers in Canada, North Yonge Publishing and JAPA PUBG (SOCAN) are pleased to introduce you to, Benzzahman , who has produced a new version of their Hit Song "Facebook Lover". Benzzahman is from Uganda where he performs not only musical works but also charitable works for kids on the street. We hope he has great success with the song and that it helps in the needs for his charitable works in Uganda.
Benzzahman Facebook: https://www.facebook.com/odiambo.cliff
The Couchmen: www.thecouchmen.com
https://www.facebook.com/andy.camp.94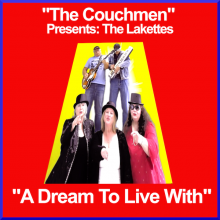 The Lakettes have reached over 27,000 views on youtube and reached up to number 15 on the Euro Indie Chart.  The Last two Weeks starting December 5, 2022 they were at #28.
To listen to more of their music, or for interested parties to reach out to The Couchmen , you can make contact via the information provided below.
Contact:
The Couchmen
Andy Camp and Bob Johnston Email
Links:
Facebook: https://www.facebook.com/andy.camp.94
YouTube: https://www.youtube.com/playlist?list=PL2dmLa8A_yHQVM9-l854OhvP3a0-U2F_y
Spotify: https://open.spotify.com/artist/1nesX4VkHjw84xUsQ7JrOV